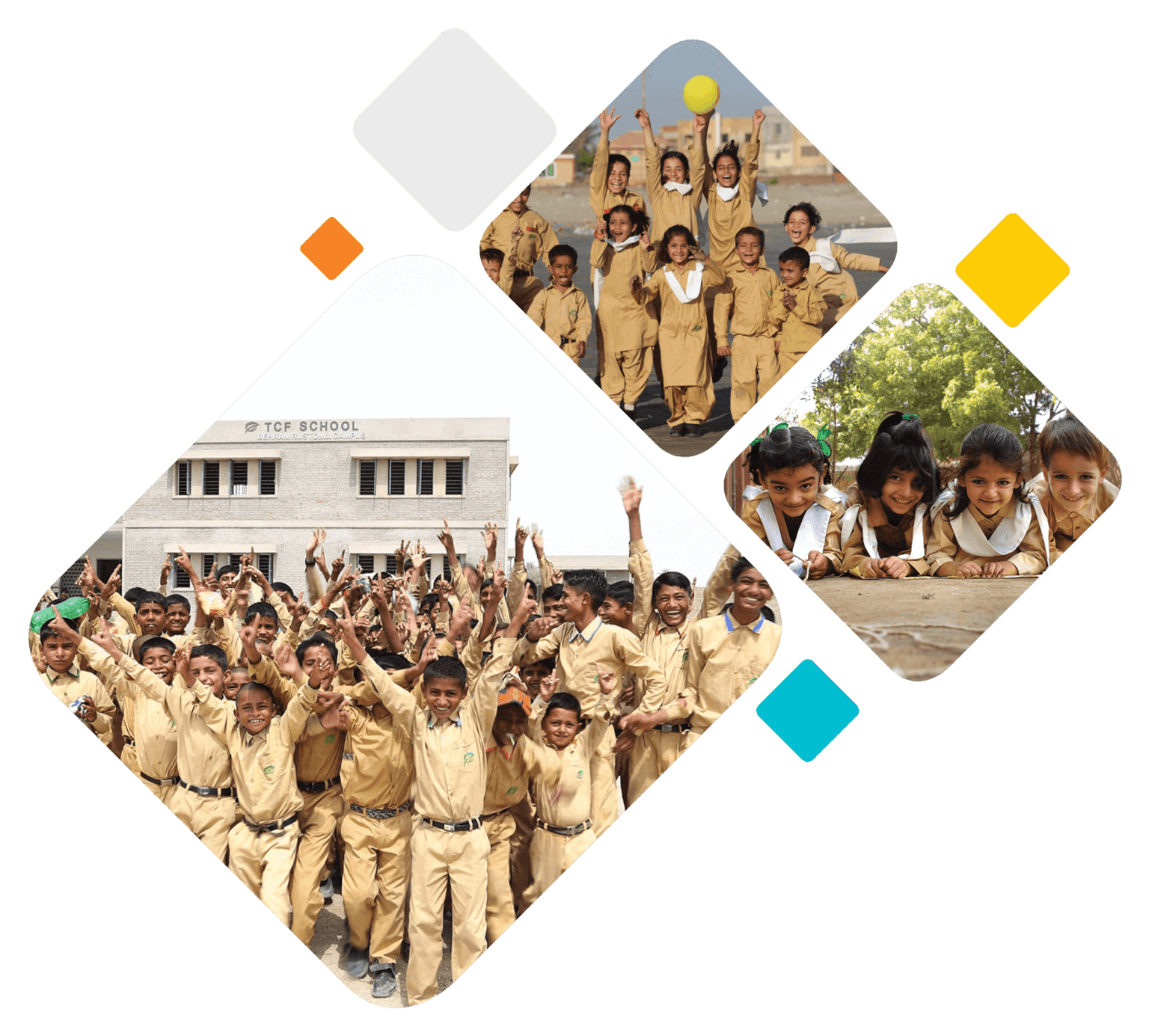 We are committed to improving our status as a socially responsible organization and have focused on quality education for the less privileged through The Citizens Foundation (TCF) established in 1995.
As of 2018, over 1400 schools with an enrolment of over 200,000 children across Pakistan are being managed by TCF. A new purpose-built school is being added every week of the calendar year.
TSCL has taken the responsibility of managing the Abdul Khaliq Abdul Razzaq (AKAR) hospital located in C-Area Liaquatabad Town, Karachi.
The foundation stone of AKAR Hospital was laid by Madar-e-Millat Mohtarma Fatima Jinnah on 20th December 1957. The renovated hospital serves all of Pakistan through its outreach services.
AKAR Hospital focuses on offering an extensive range of services free of cost, and is dedicated to improving the health of the under-privileged.
OPD services include General Physicians, Gynecologists, Dentists, ENT specialists, Orthopaedics, Paediatrics, Consultants, a wide range of Operation Facilities and 24-hour Maternity & Emergency Services.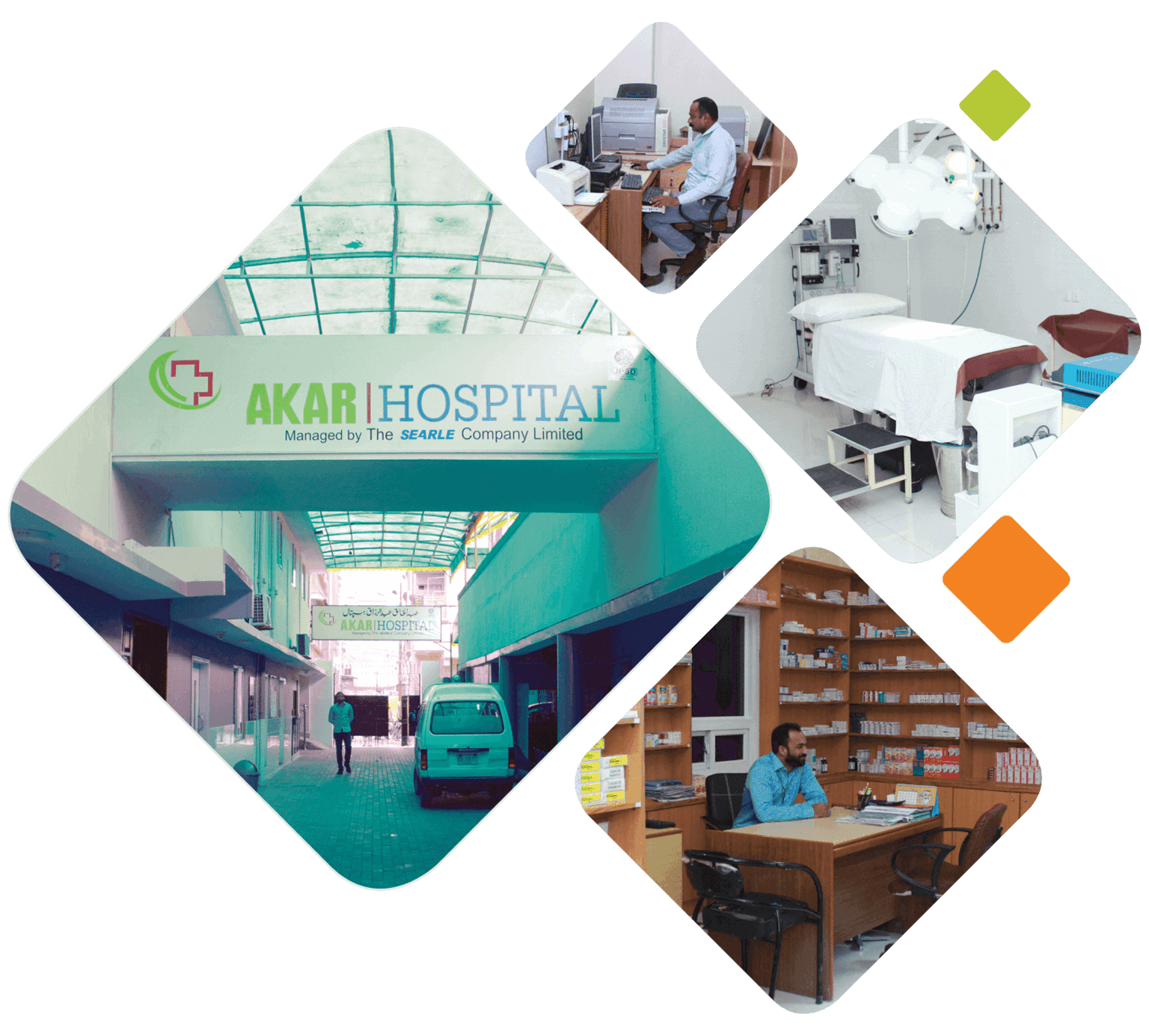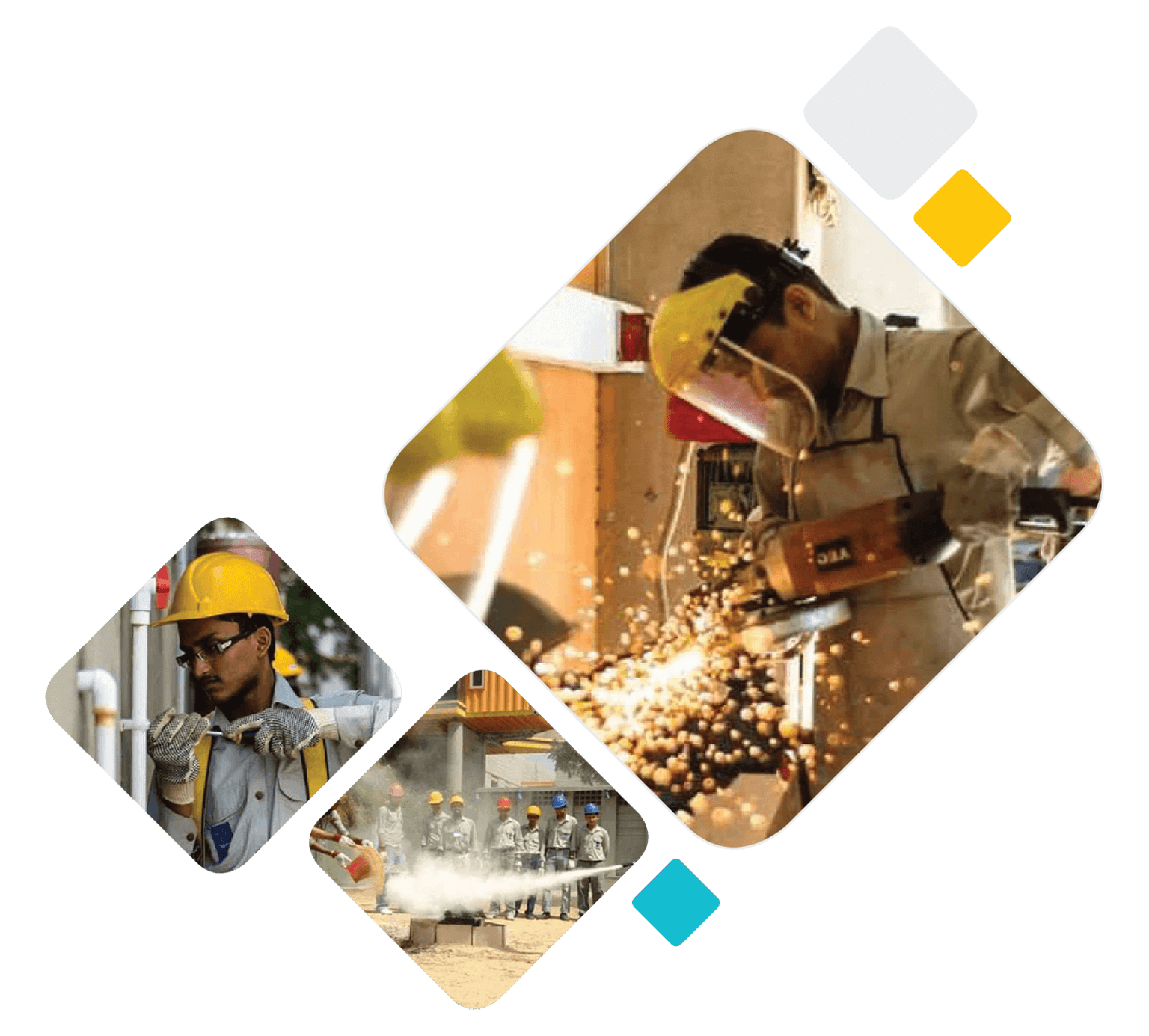 TSCL also supports "The Hunar Foundation (THF)", a nonprofit organization that was established in 2008 with the commitment of generating social change by creating a "Skilled Pakistan".
THF aims to address the challenges of livelihood for the youth by providing quality vocational training of international standards. It provides skills and training of various trades through its courses followed by internships in the industry.
SEARLE STOOD TALL IN COVID-19
The year 2020 was rough but with passion, perseverance, & conscientiousness, Searle stood tall amongst all!
As the country braced with Covid-19 and related after-effects, Searle decided to act quickly and started producing and providing PPEs, face masks, glass shields, sanitizers, disinfectants, UV tools, and other protective gears to help our valiant medical fraternity fight the war against the menace of the pandemic.
In addition to this, Searle Team created a rigorous drive to create awareness among the masses on social distancing, wearing face masks, and frequent hand washing, through thousands of printable and digital media tools Our team has risked their lives and ensured the availability of life-saving drugs particularly Decadron that has proven to be effective in lowering the cytokine storm in Covid-19 patients.
Searle has the honor of importing the first FDA approved low price generic Remdesivir and provided for the critical patients at cost. The initiative helped save hundreds of lives and thousands of patients recovered.
Searle had the pride of being the first company that moved to recognize the services of healthcare providers who have played a key role in Covid-19 patients management and paid them tribute. The tribute involved certifications and recognitions of their services as the first line of defense against Covid-19. The recognition and acknowledgments nevertheless, continue.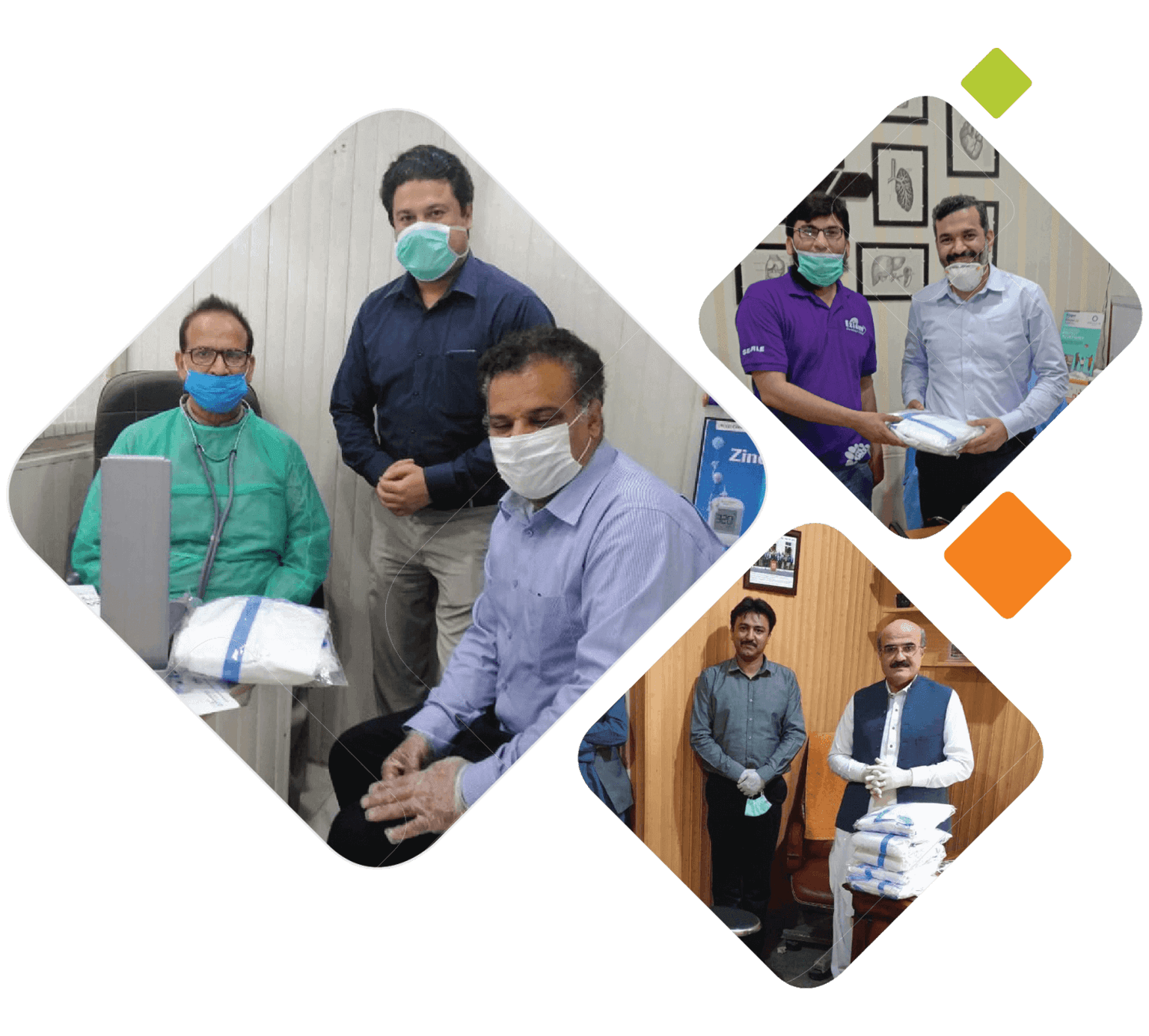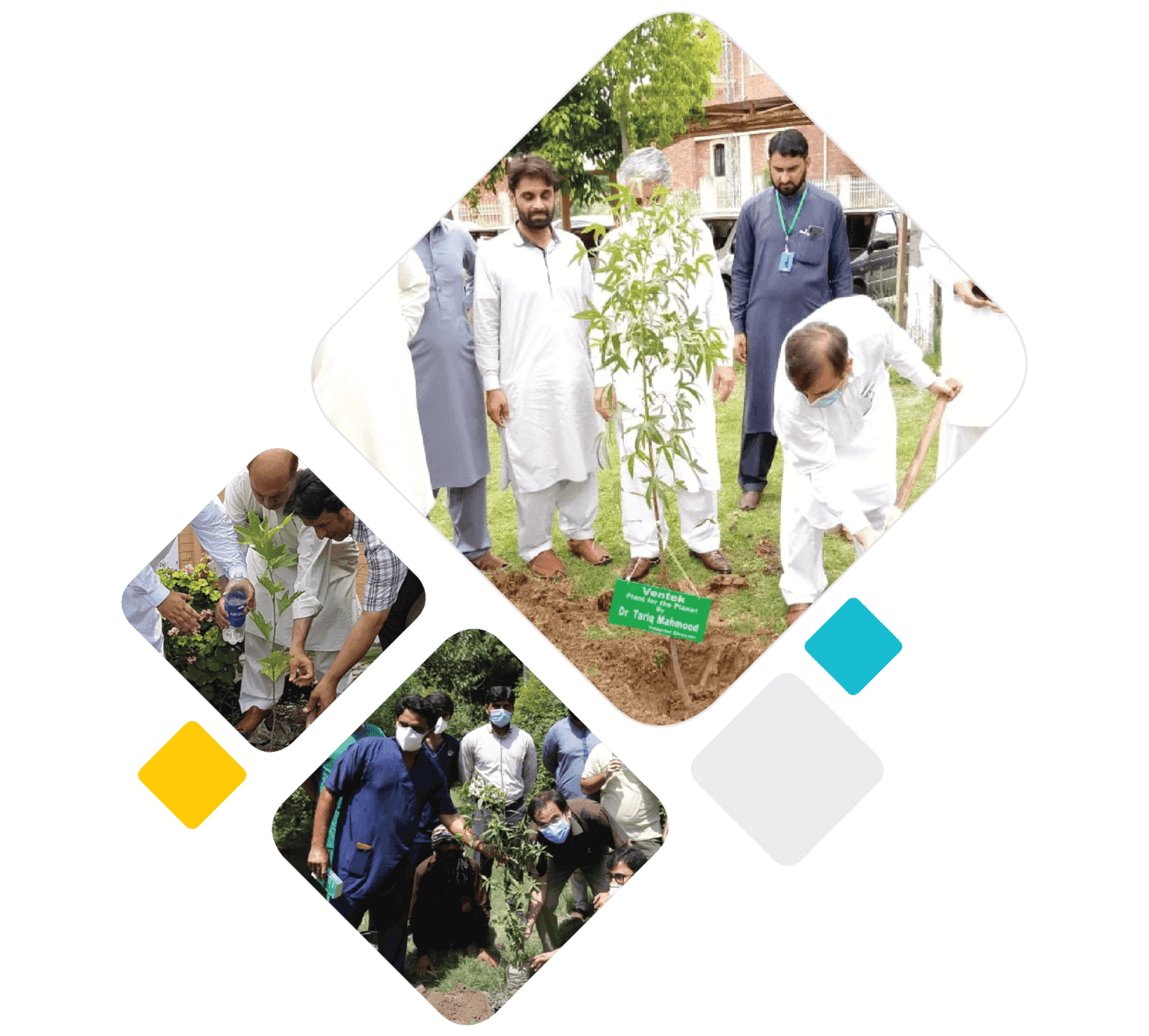 SEARLE'S PLANTATION DRIVE
Searle took the initiative towards a green and sustainable environment; a plantation drive for the year 2020 has been carried out in all leading hospitals of Pakistan. With their team, renowned Chest Consultants planted trees under the campaign "Plant for the Planet" for a cleaner and greener Pakistan intended for better breathing.
Searle strongly believes in our identity, and we take pride in our contribution towards preserving the rich heritage, arts, and culture for future generations. It has made conscious efforts to ensure its continuity and enhance avenues for the livelihoods of traditional artisans and craftsmen.
We worked towards protecting and promoting our rich heritage through various developmental projects. In this regard, Searle was honored to place a monument at one of the busiest roundabouts near Governor House Karachi.
Intending to promote art & literature, Searle has sponsored the 12th Aalmi Urdu Conference organized by the Arts Council of Pakistan Karachi that commemorated Pakistan's 73rd year of independence. The proceedings of the conference were designed while keeping in mind the 7th decade of independence with sessions on poetry, fiction, film, TV, music, dance, and painting. The key events included the aalmi mushaira, dance, music performances, and photography exhibition. Many prominent and decorated personalities were part of the conference including Zia Mohyeddin, Anwar Maqsood, Anwar Masood, and Mustansar Hussain Tarrar to name a few.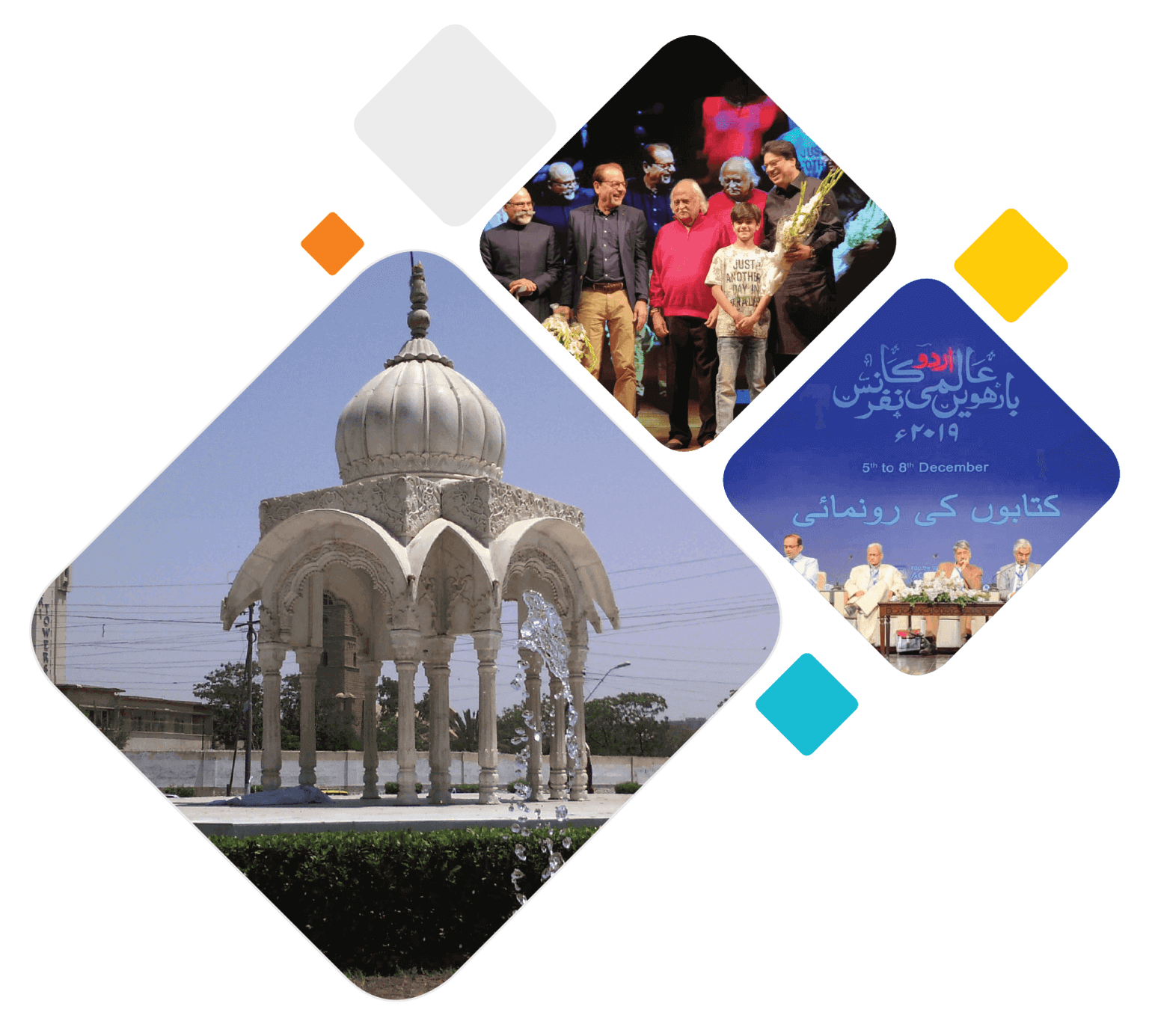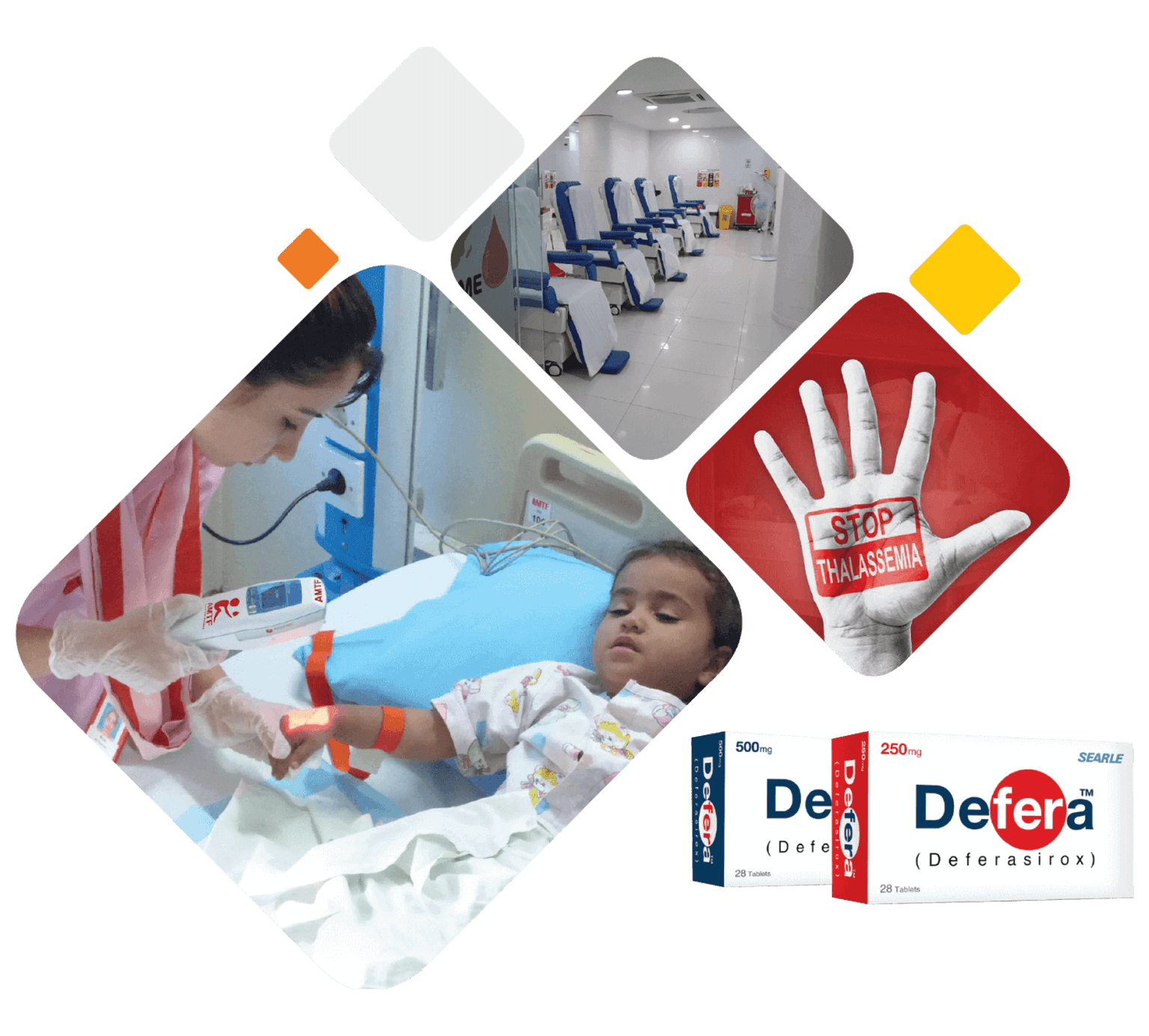 AFZAAL MEMORIAL THALASSEMIA
FOUNDATION (AMTF)
EXPANDING ACCESS TO HEALTHCARE
Searle strongly supports individuals' rights to access quality healthcare, irrespective of financial status. Searle backs several non-profits health organizations and hospitals aiming to reform its commitment to sustainability and responsibility to the social environment it operates in. Along with funding different NGOs & hospitals, Searle is collaborating with Afzaal Memorial Thalassemia Foundation (AMTF) to provide the free blood chelating medicines to Thalassemia patients.
Afzaal Memorial Thalassemia Foundation (AMTF) is a charitable foundation sharing a vision of developing a center in Pakistan with a multidisciplinary approach for the treatment of children with blood disorders. The organization has been striving to make free treatment available to Thalassemia patients who cannot afford it on their own.
Searle proudly develops, manufactures and supplies the Iron Chelating Medicine DEFERA (Deferasirox) free of cost to Thalassemia patients. Through this contribution, Searle aims to play a role in not only providing healthcare access to all but also in raising the standards of healthcare.
Searle has installed water hand pumps in the drought affected districts of Diplo, Tharparkar. These hand pumps are providing water to hundreds of households, benefitting more than fifty thousand people.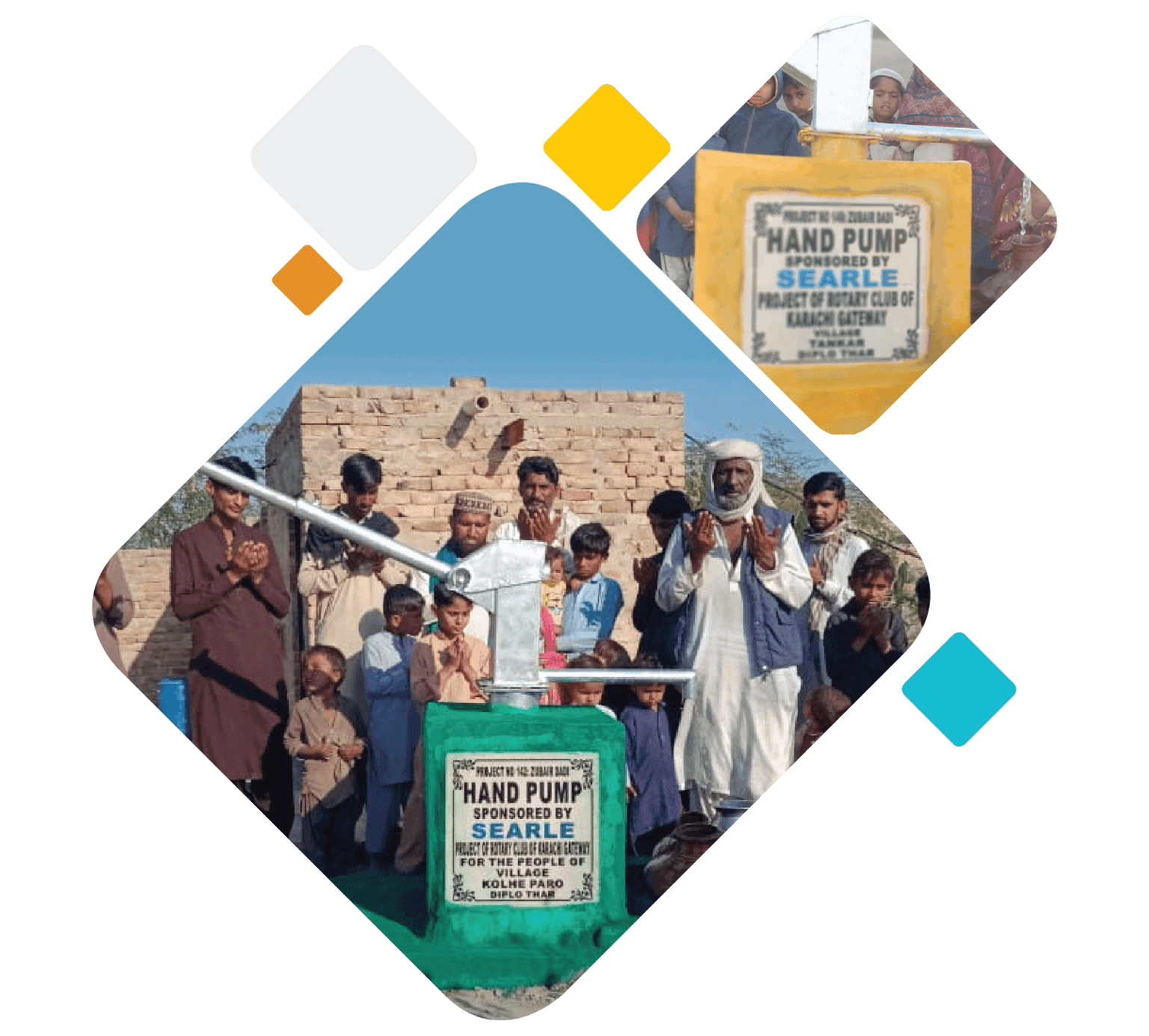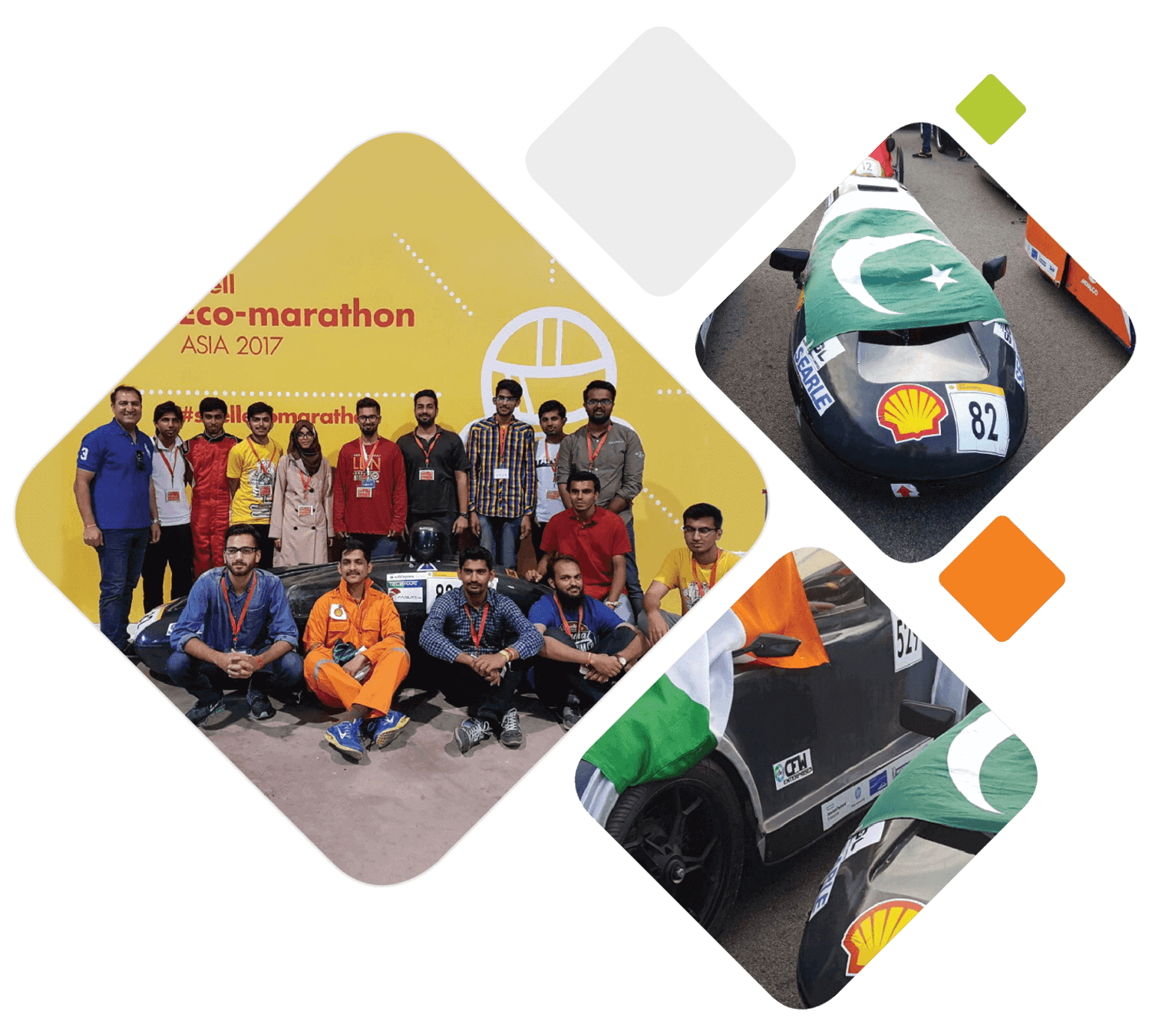 Providing grant to students for participation in the Shell Eco-Marathon 2017.
Searle provides grants to students of major engineering universities for participating in the Shell Eco-Marathon 2017. Shell Eco-Marathon Asia (SEMA) is a unique competition that challenges students around the world to design, build and drive the most energy-efficient cars. This unique platform not only endows the students to groom their engineering skills but also develops an understanding of present and future fuel efficiency solutions for automobiles.