Searle's Global Business Division (GBD) is one of the strategic business divisions operating in 18 countries with more than 300 products and a team of more than 250 dynamic individuals. Searle GBD is all set to expand further into the global arena. With the overwhelming passion and commitment of our Global Sales and Marketing teams, we have started realizing Searle's Corporate vision. Searle GBD is committed to excel their global outlook in South Asia, South-East Asia, GCC, East Africa, Central Africa, and Francophone Africa. Searle has formed legal entities to expand its global businesses in Switzerland, Spain, UK, UAE, Malaysia, Philippines, Vietnam, and Belgium.
Searle GBD stands proudly as the 2nd largest pharmaceutical exporter from Pakistan. It crossed the PKR 2 billion mark in 2019-20 with a value of PKR 2.32 billion and a CAGR of 58%.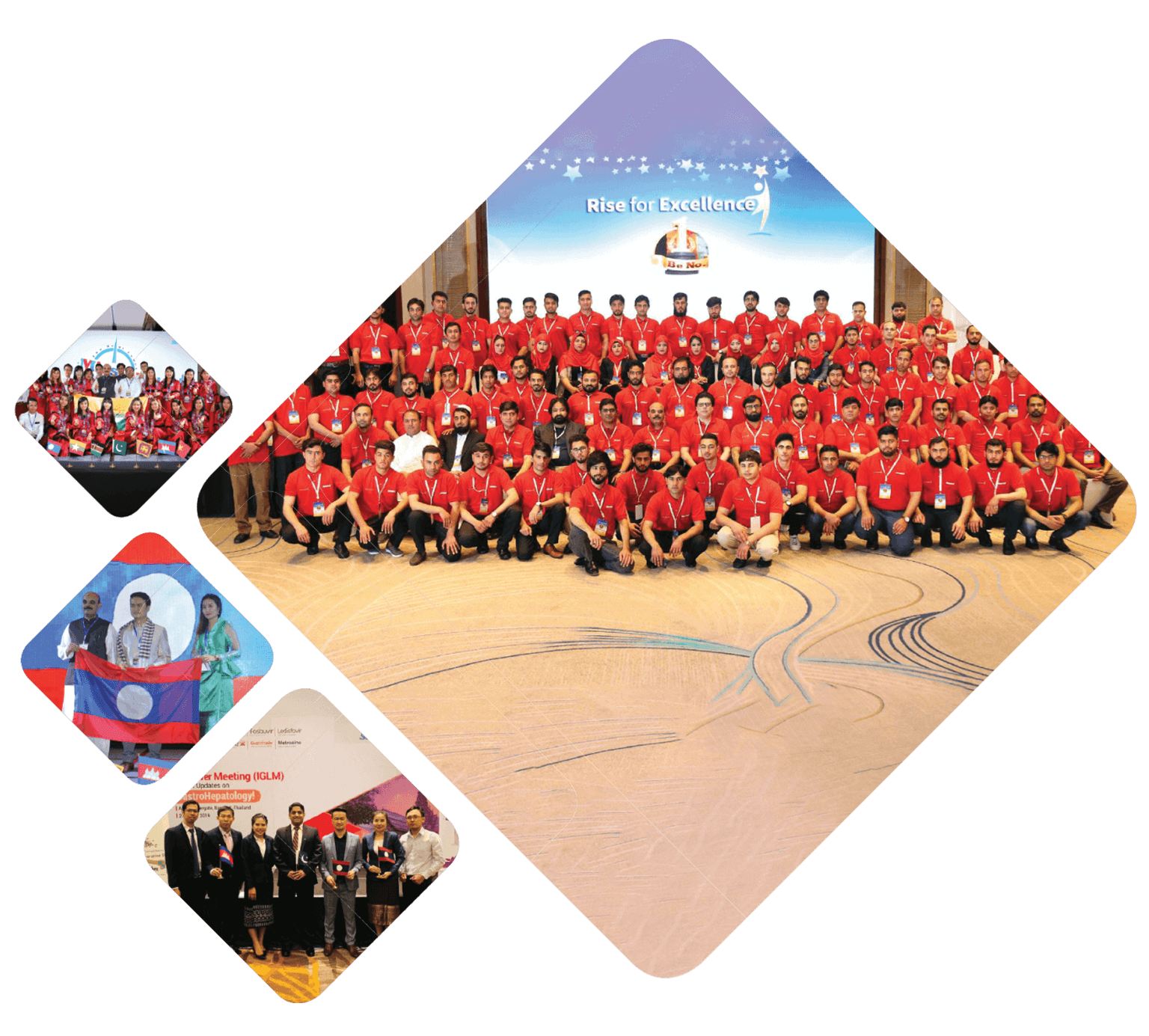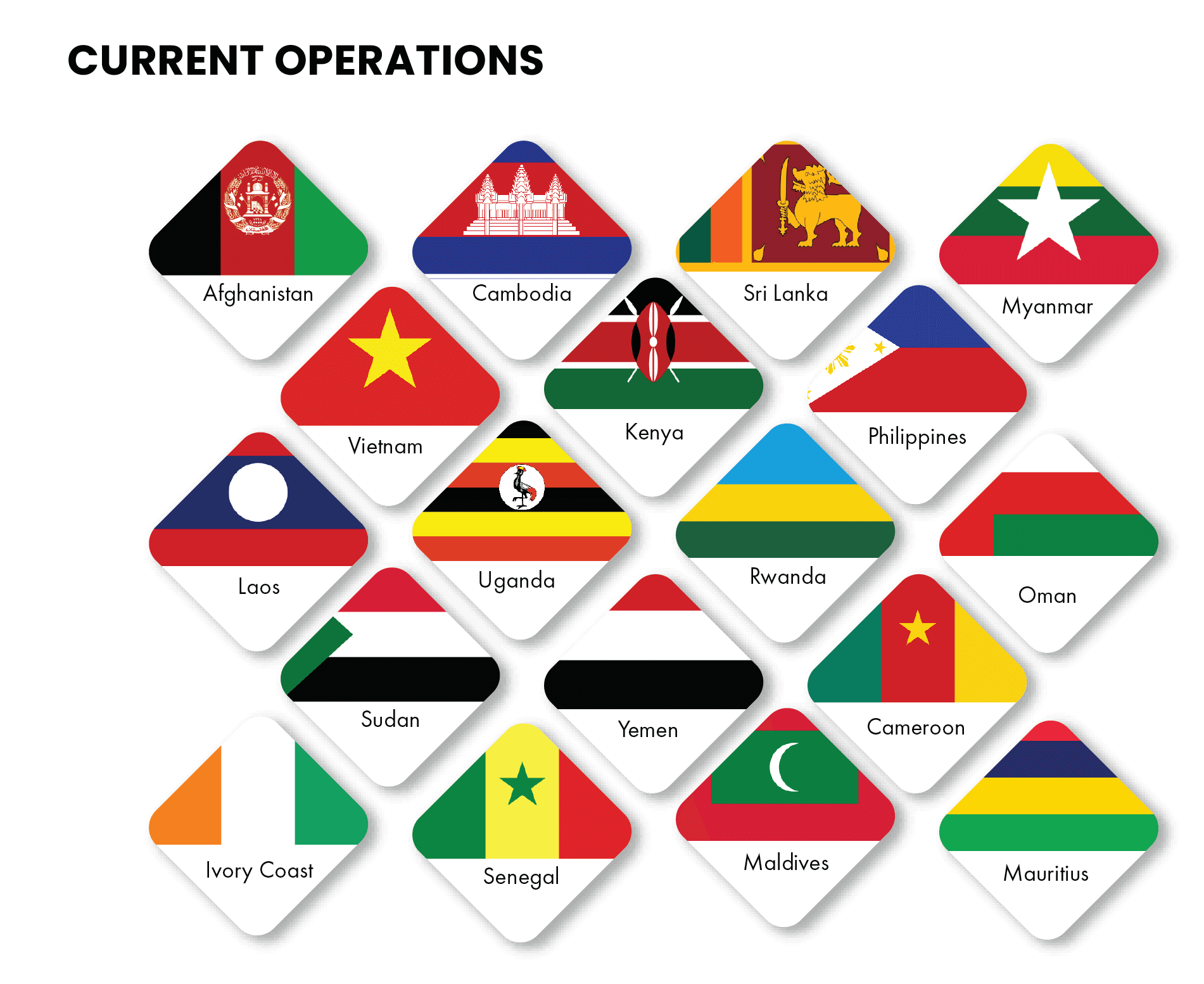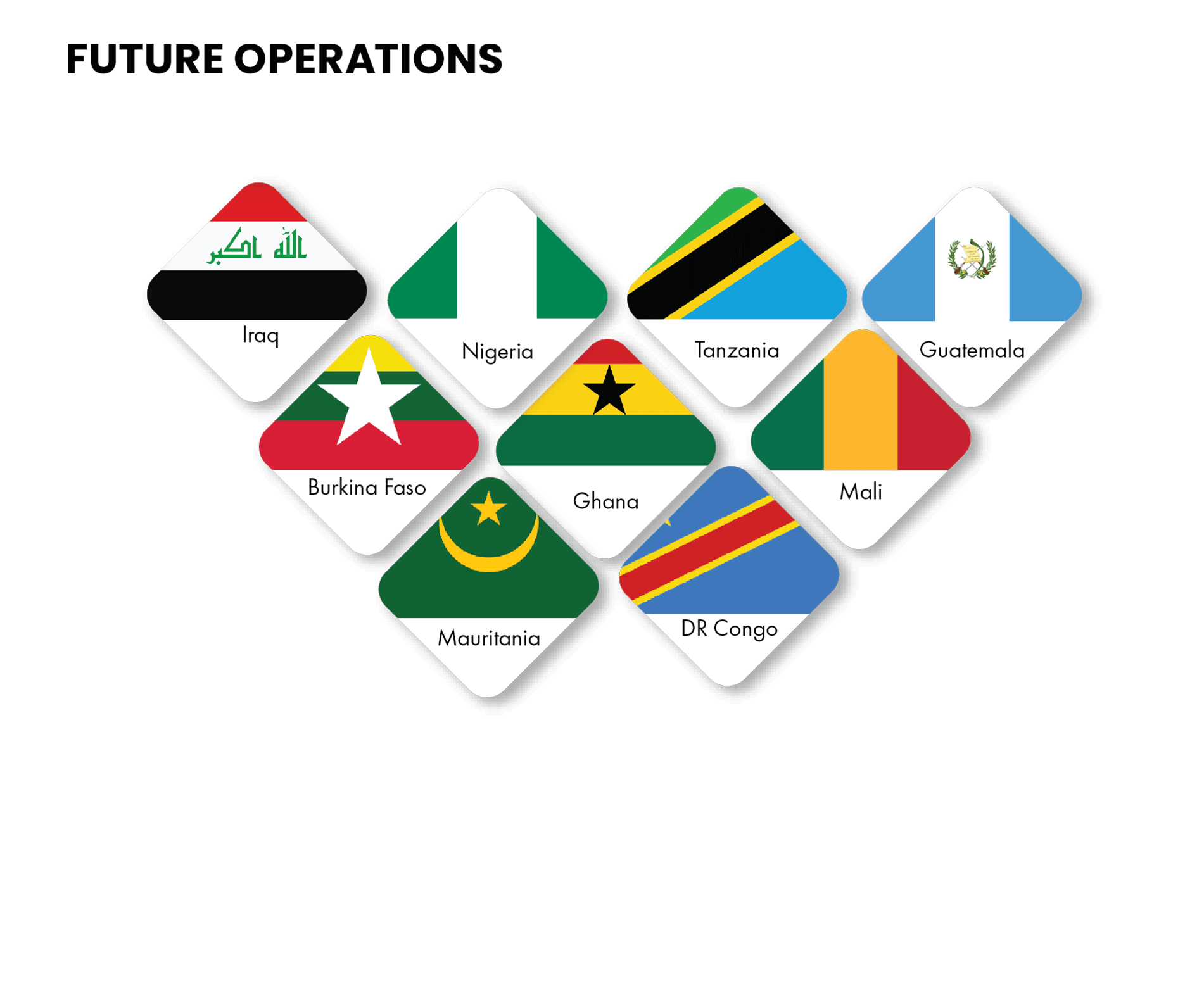 AFGHANISTAN
Afghanistan is a landlocked, multiethnic country located in the heart of South-Central Asia. It has a population of 33 million and a GDP of USD 19 billion. Its pharmaceutical market size is approximately USD 500 million, mainly dominated by Pakistani pharmaceutical manufacturers. Almost all top-notch pharmaceutical companies of Pakistan operate there which creates a competitive working environment.
With a vision to attain leadership status in the Afghanistan Pharmaceutical market, The Searle Company Limited. (TSCL) launched more than 80 brands with nine dedicated teams comprising a 125 plus field force. TSCL operates in Afghanistan with an enthusiastic & large field force committed to ensuring timely access to medicines to the people of Afghanistan. TSCL is consistently working towards attainment of its visionary goal and has successfully achieved rapid growth in recent years in Afghanistan.
Currently, we are the second-largest pharmaceutical company (as per Pakistan export data) in Afghanistan with a wide range of quality products covering major therapeutic areas including Cardio-Metabolic, Gastroenterology, Gynecology, Pulmonology, Rheumatology, Orthopedics, Neuropsychiatry, Pain Management and other.
CAMBODIA
Cambodia, a culturally rich South-East Asian country, has a fast-emerging economy with the youngest population in the region. The country's pharmaceutical market size is approximately USD 350 million with a CAGR of 14%. Cambodia's pharmaceutical market is heavily dependent on imports from South Asia & ASEAN region.
Cambodia is among the newer operations in Searle's Global Business Division, having started in 2011 on a trading model with a strategic shift to marketing model in 2015.
Searle has now established a strong foothold in the Cambodian pharmaceutical market with continuous expansion & growth propelled by a young and motivated team of 35 members. With a highly diversified product portfolio in Cardio-Metabolic, Gastroenterology, Neurology, Psychiatry, Hepatology, ENT, Pain Management & Pulmonology segments, Searle is all geared-up for a promising future.
As per the import data 2019, Searle is the 2nd largest exporter from Pakistan & the 8th largest pharmaceutical company in the country with an impressive CAGR of 85%.
As per IMS, Vietnam is one of the largest and fastest-growing pharmaceutical markets in the region with a size of USD 4.5 billion with a CAGR of 11-12%.
Searle started its operation in Vietnam in 2004 with its representative office based in Ho Chi Minh City. Currently, Searle Vietnam operates with its own marketing team of 12 local team members and has an established product portfolio with leading products in Cardiovascular and Respiratory segments.
SRI LANKA
Sri Lanka is located in the South-East part of India. It is a naturally beautiful country inhabited by many wildlife species. It is one of the SAARC countries where the pharmaceutical market is dominated by South Asian companies.
Its pharmaceutical market size is more than USD 350 million. Currently, there are more than 450 registered pharmaceutical companies and 7-10 local manufacturing companies operating in Sri Lanka. Searle is growing 31% faster than the market growth rate of 12% and has improved its ranking from 94th to 32nd in the last 5 years, making it the 3rd largest pharmaceutical company among Pakistani companies in IMS MAT Q3, 2020 which has more than half a billion SL. Rupees in market sales.
Searle has established itself in the Cardio-Metabolic, Respiratory, Gastroenterology and Psychiatry segments, with almost all its brands in the top 10-tier, bringing it recognition among the healthcare providers in Sri Lanka.
MYANMAR
Myanmar, the largest country in Southeast Asia, has a population of 54.4 million. It has a pharmaceutical market size of over USD 600 million with a CAGR of 12-13%. Myanmar's pharmaceutical market is mainly dependent on imports from South Asia & ASEAN region.
Searle's Myanmar operation started in 2000 based on a trading model, with the addition of a marketing model coming in 2015. It now operates through its own dedicated field force of around 28 local team members As per the import data of Myanmar, Searle is one of the largest exporters of pharmaceutical products from Pakistan. Aimed at continued growth and expansion in various therapeutic segments, Searle Myanmar has an established portfolio in Cardio-metabolic, Psychiatry, Anti-infective, Gastroenterology, Pain Management, ENT and Respiratory segments.
VIETNAM
Vietnam is a rising economy with a population of about 97.14 million, located in Southeast Asia on the South China Sea and is known for its beaches, rivers, Buddhist pagodas, and bustling cities.
Searle has 9 registered products marketed through a local distributor and is in the process of registering new products. It is planning to change its business model from trading to marketing through its own dedicated team in the near future.
KENYA
Kenya is one of the most developed countries in the East African region & is famous for its wildlife safari.
The Kenyan pharmaceutical market is one of the fastest-growing in the region, at an approximate value of USD 750 million. Kenya has become the hub for multinational companies operating in the East-African Region with its regional offices operating from Nairobi. Kenya's major pharmaceutical volumes are based on imports, while 15-20 local manufacturing facilities are fulfilling the tender business requirements.
In 1998, Searle registered its plant and products in Kenya and started its operations in January 2017 through its own dedicated marketing and sales team. Searle is performing considerably well in this difficult terrain.
PHILIPPINES
Philippines is the 3rd largest economy in the ASEAN region with a population of around 109.6 million. The size of the pharmaceutical market is around USD 6 billion.
Searle established its legal entity under the name of Searle Pharmaceuticals Inc. in the Philippines in 2011. Recently in 2019, Searle successfully obtained the Philippines GMP certification as well. Currently, we have two business partners responsible for the distribution and marketing of Searle products in the Philippines.
LAOS PDR
Laos PDR has a population of approximately 8 million and is among the most naturally gifted countries in ASEAN Region. Opportunities for pharmaceutical businesses are widely spread across the country due to less competition in the region.
The Laos pharmaceutical market is worth over USD 100 million and is growing at a rapid pace.
Searle started its operations in Laos on the trading model in 2016 and now operates with a good number of products, adding considerable value annually.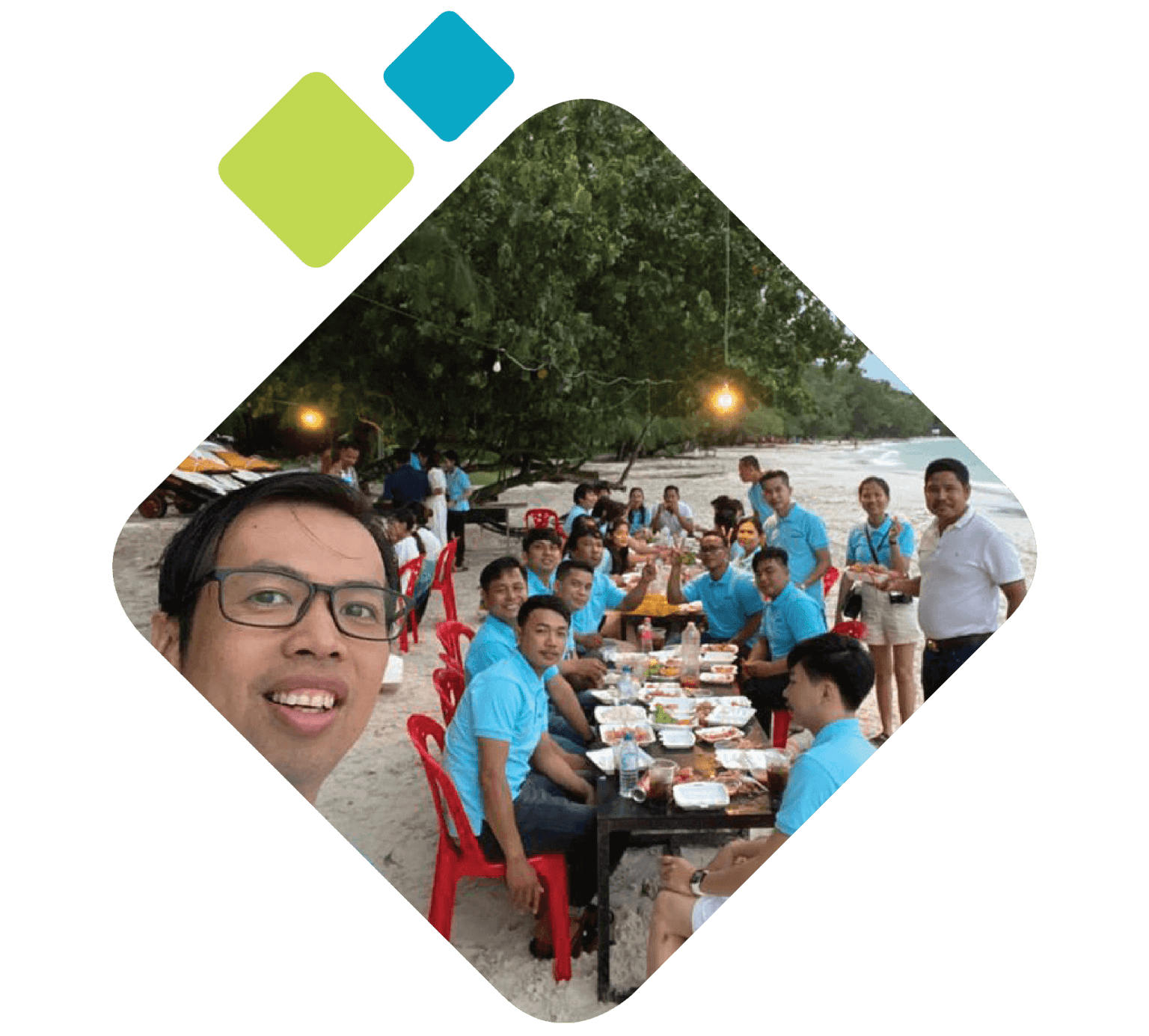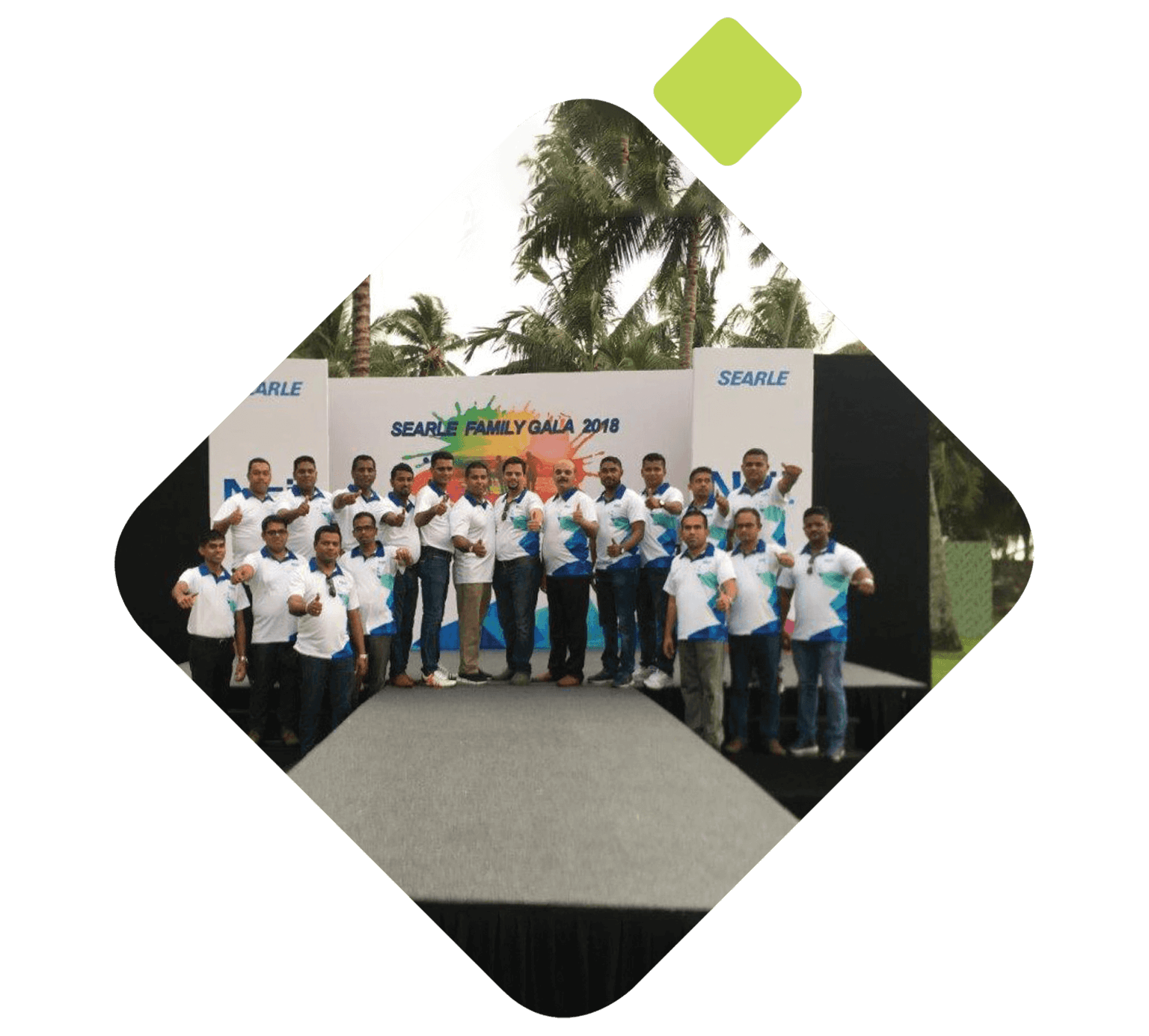 UGANDA
It is the fourth most populated country in the East-African region, with the fastest growth in the pharmaceutical industry and has a market value of USD 450 million.
RWANDA
Rwanda is among the new East African territories for Searle which has been recently commercialized. It is a potential market with impressive CAGR. Searle has launched 5 products in this market and is expected to grow at a steady pace with the addition of new generics very soon.
SULTANATE OF OMAN
Oman's healthcare market is projected to rise to USD 4.5 billion by 2021, registering a CAGR of 12.7% for the 2016-2020 period. For Searle, Oman is a new jewel in the crown as it is a highly stringent market in GCC where 1 product has been launched and commercialized. Searle is expected to add more products in the near future with handsome value additions in the total exports of the company.
FRENCH AFRICA
This region comprises 12 countries, having French Colonies: namely, Senegal, Ivory Coast, Cameroon, Mali, Burkina Faso, etc. This region has a market worth of Euros 1 billion. Searle has successfully passed the inspections of Ivory Coast and Senegal and attained GMP for its three manufacturing facilities. We are now in the registration phase and soon Searle will be able to enter this region actively.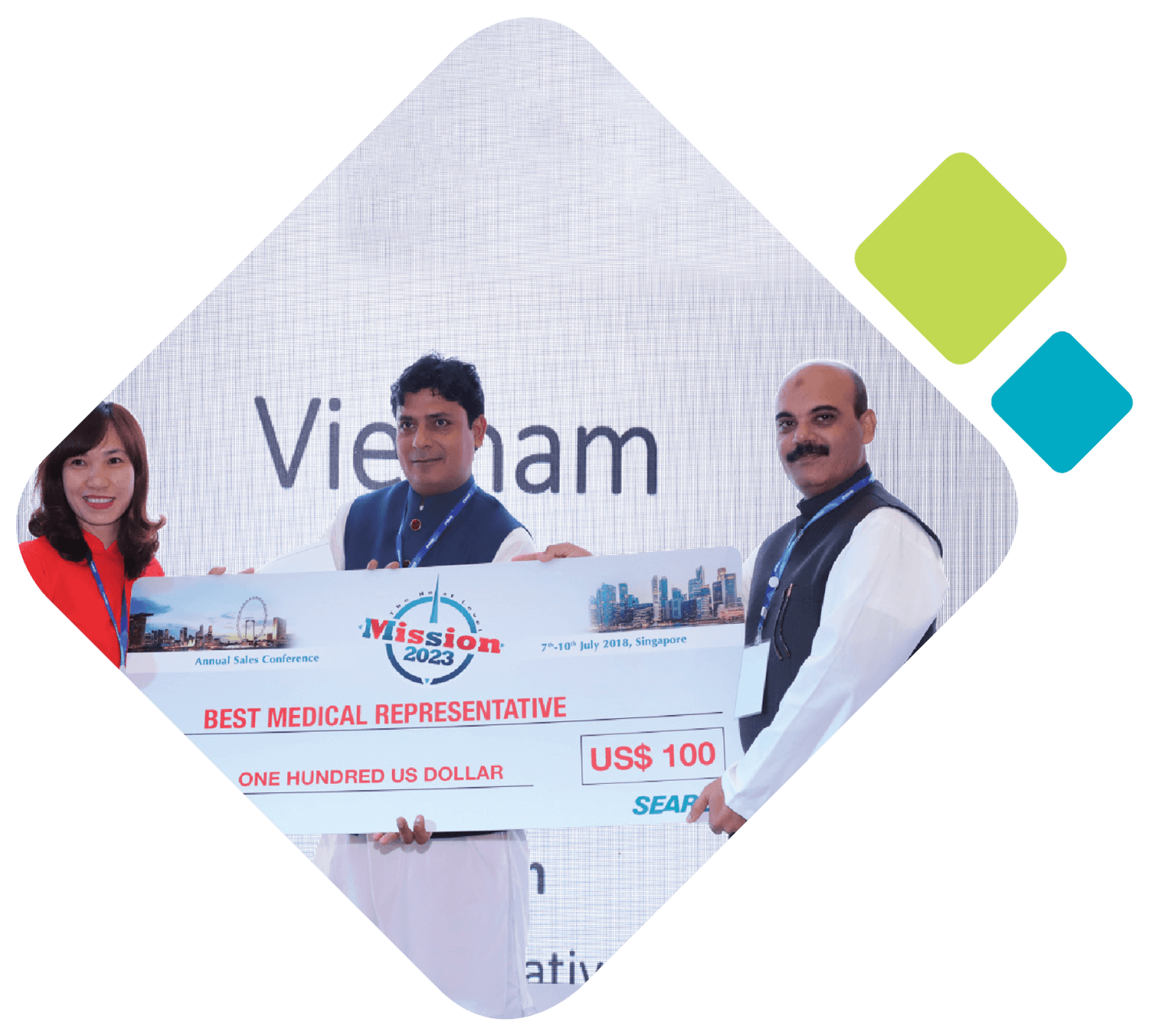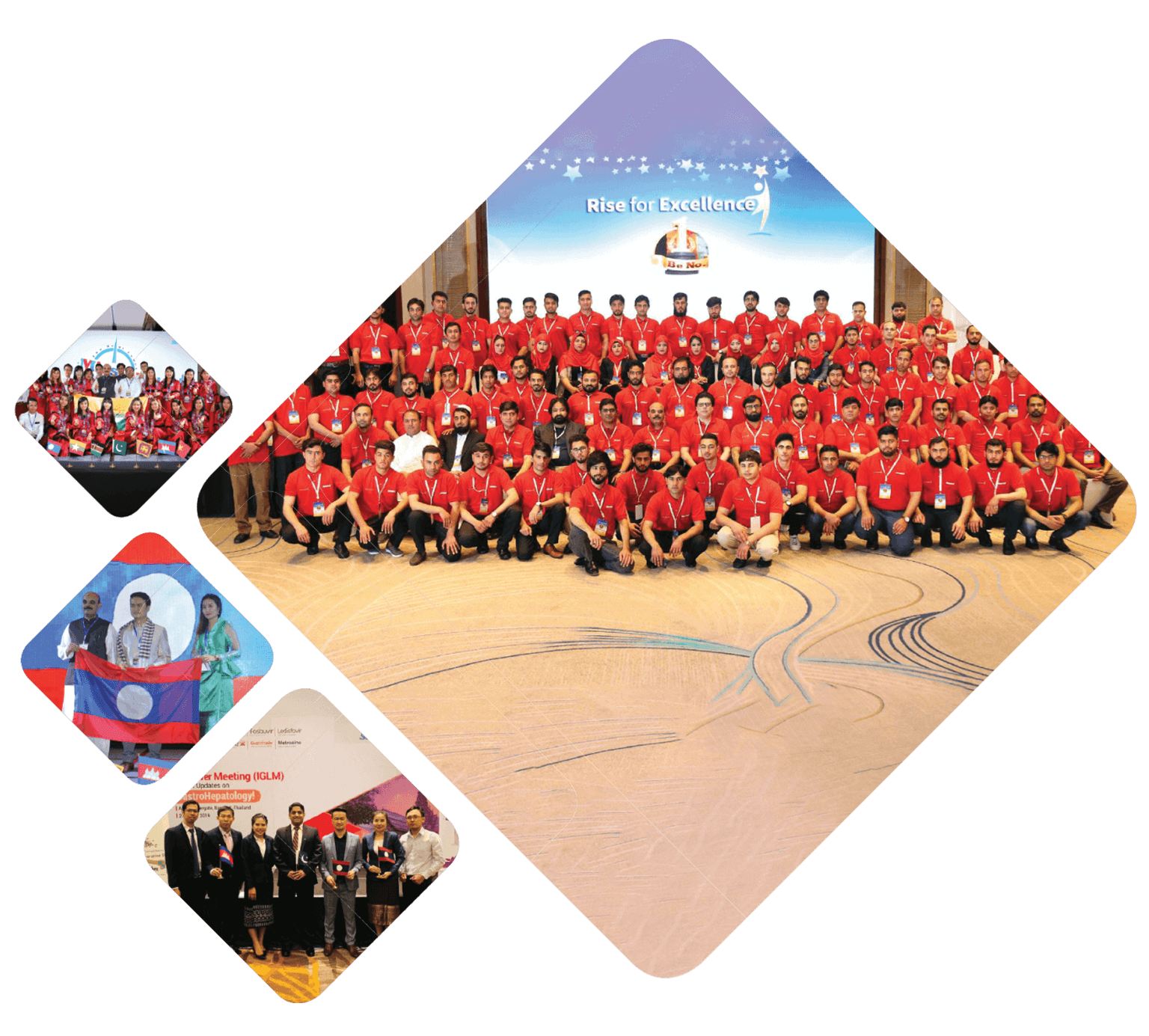 MALDIVES
Searle is in the early stages of its operation in Maldives, but in coming times with product registration, and our own marketing team in place, Maldives will also be a sizeable business contributing territory.
MAURITIUS
Searle has its presence in government and market-based tenders and generates reasonable revenue with plans to have its own marketing operations soon.